Cognac is a city and a spirits.
It is also a very large vineyard very different to any other
Home to the largest concentration of distilleries in the world.
With our excursions, you don't have to worry about driving
You can take full advantage of your meetings with traditional producers hidden in the vineyard
These excursions can be organized throughout the year, on request for groups.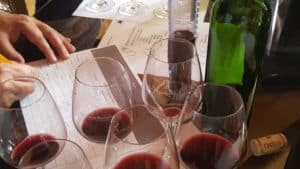 Excursion with a guide from Cognac, Angoulême or Saintes to compare in the same day the viticultural techniques to produce Bordeaux wines and cognacs
Cognac Tasting Tour
Sarl THF
10 rue du Bois Mongin
Lieu-dit Chez Rivière
16130 Saint-Preuil – France
Cognac is a city and a spirits. It is also a very large vineyard very different to any other. To visit without moderation