Workshop organized from 2 participants
Be the cellar master and assemble your own bottle of cognac
Assemble several vintages of different eaux-de-vie, test them and make your final choice which you will take away.
The cellar master who accompanies you will share some of his secrets with you during the workshop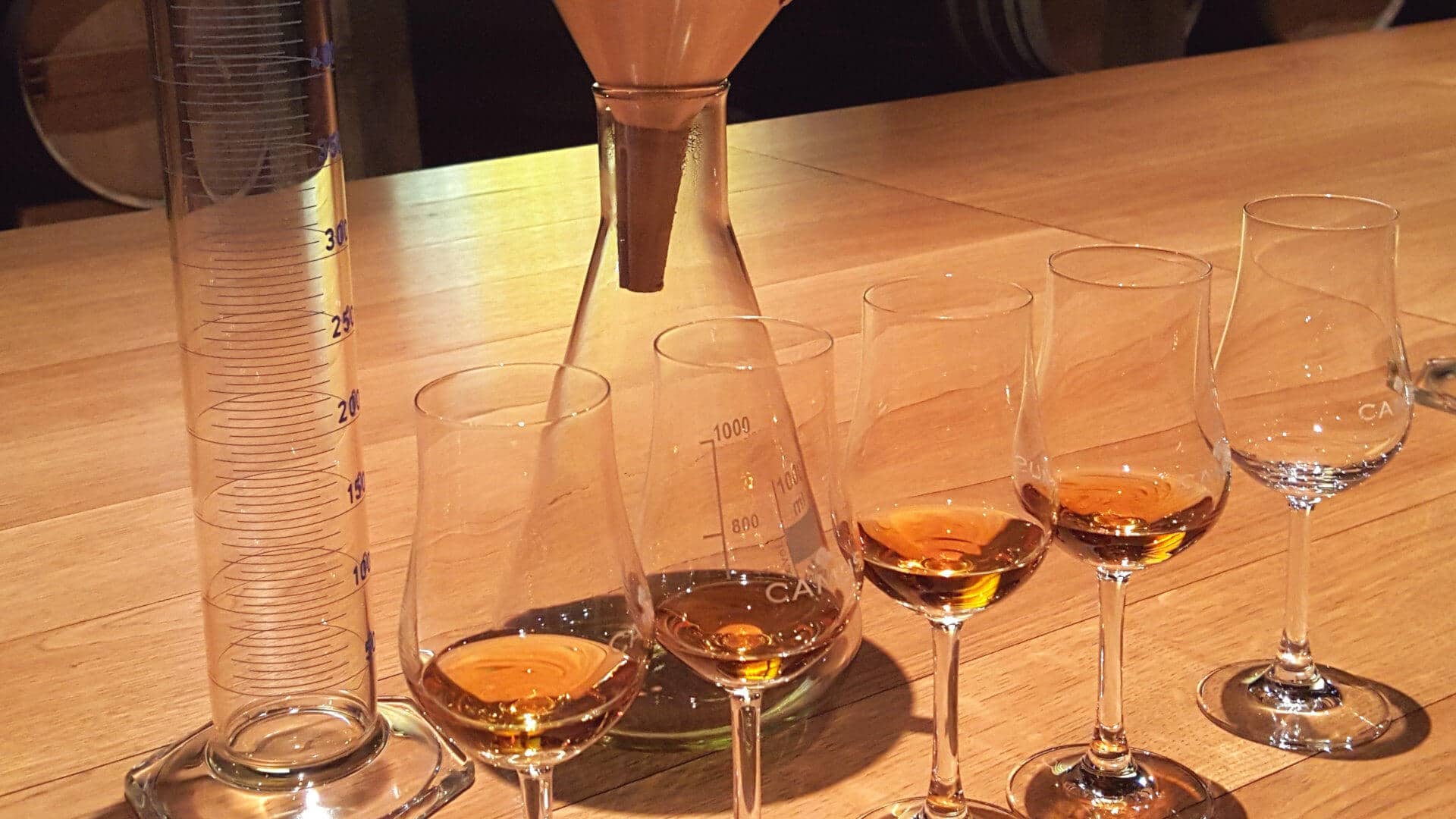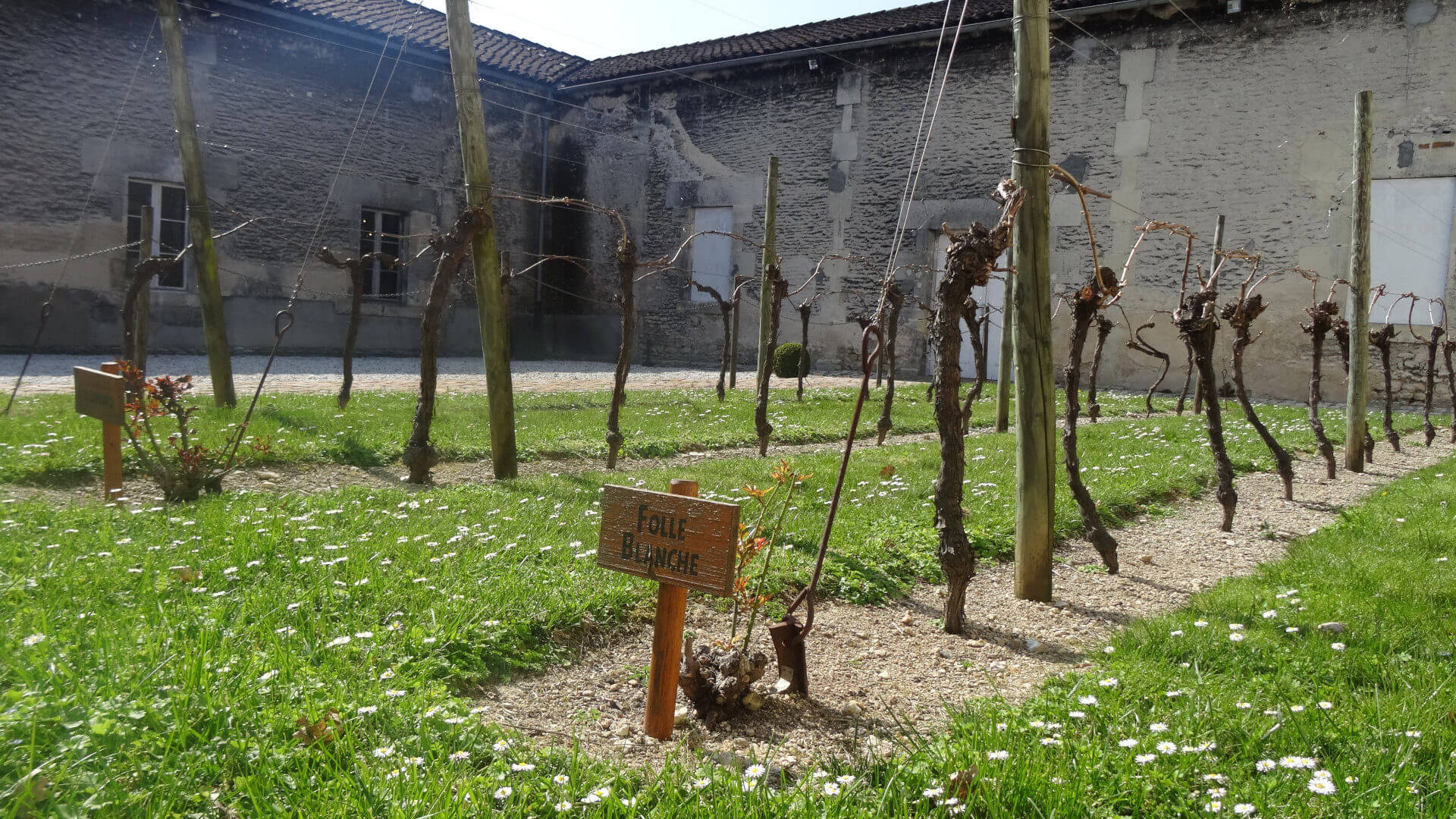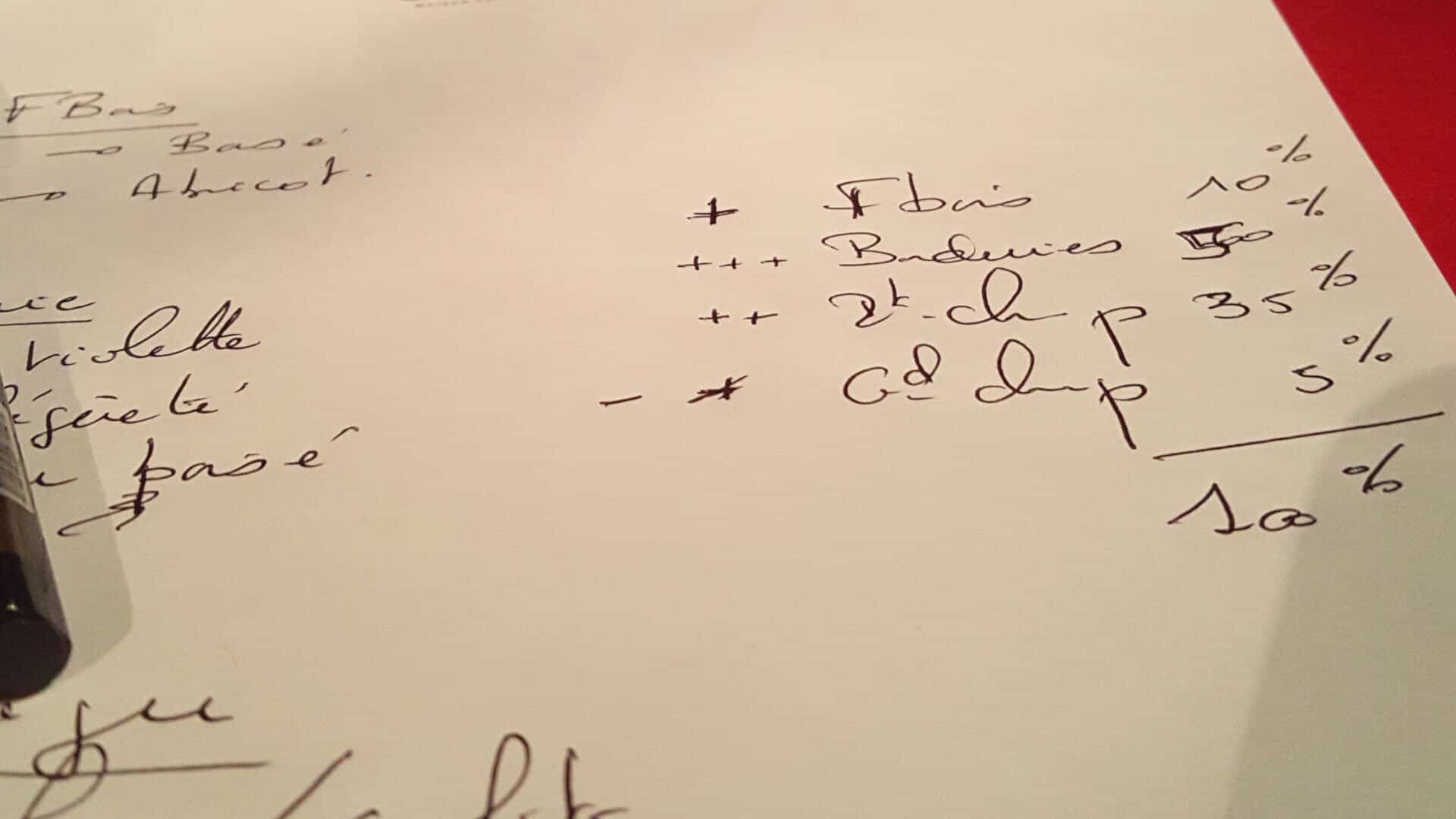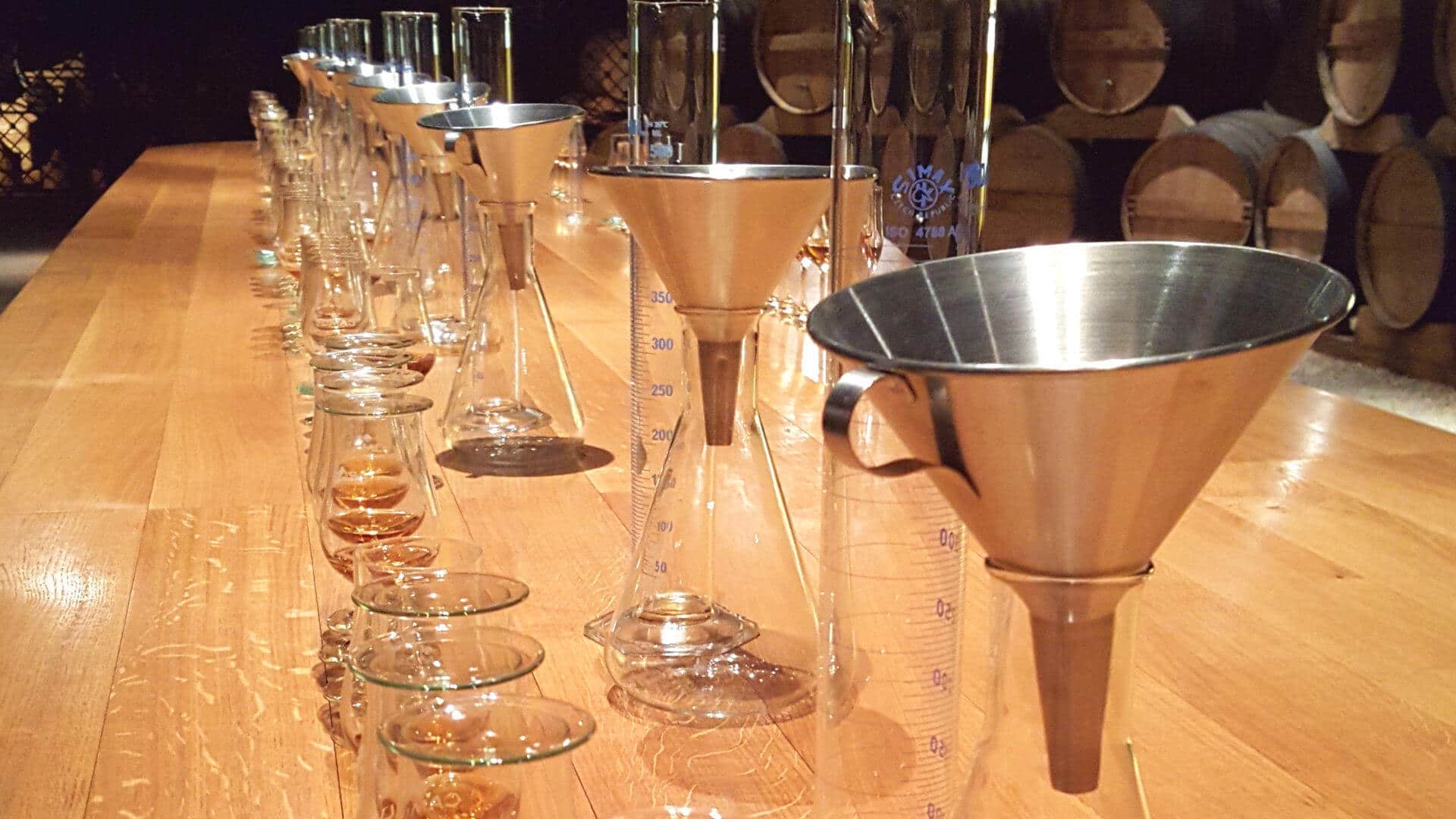 Organization
You visit the historic premises of a cognac house
After the presentation of the house, you find yourself in a cellar for a workshop
The cellar master, or one of his assistants, presents eaux-de-vie from different vintages and ages. During an olfactory then gustatory tasting, the personality of each eau-de-vie is presented to you, the particularities of their production (origin, aging …) and their contribution in a blend explained …
From these explanations and your tastes, you embark on the preparation of a witness blend, a reflection of your sensitivity. Assisted by the cellar master, you select the one of your tests that you prefer to develop your own bottle. Finally, the "formula" of your blend is recorded in the House's blending ledger.
The cellar masters of the day
This activity is ideal for:
A grouping of tribes
For some it will be the power that will prevail, for others it will be the aromas, to each his own approach.
A festive seminar
We spend a pleasant and relaxed time with work colleagues and we discover unknown talents in a world of aromas and flavors where everyone sharpens their senses.
A corporate event
The workshop allows you to find yourself in an atypical setting, far from the company. Ideal for a special occasion (new arrival, retirement…).
Conditions
Have a total of three hours, including travel time
Workshop for adults only
Event can be organized throughout the year, depending on the presence of the cellar master or his assistant.
Cognac Tasting Tour
Sarl THF
10 rue du Bois Mongin
Lieu-dit Chez Rivière
16130 Saint-Preuil – France
During this workshop be the cellar master and blend your own bottle to taste cognacs in a different way and discover some of their secrets