Cooking workshop with meal organized for groups of 2 or more participants for lunch or dinner
Prepare your gourmet meal with a chef with friends
You organize your kitchen team then the Chef accompanies you to prepare starter, main course and dessert
When the dishes are ready, everyone comes to the table for the tasting meal
You are a family tribe, you designate the workshop participants who cook for the whole group.
The organization
Together, you learn technical skills so that each participant can then express their imagination and creativity.
Everyone gets involved according to their skills, in a relaxed way.
The workshop includes the creation of three recipes (starter, main course & dessert), tricks and tips, the presentation & decoration of the serving dish (s).
Once the preparation is complete, it is time to have an charentais aperitif (option) and then sit at the table to validate the visual appearance and the flavor of the dishes served …
Your kitchen brigade
This activity is ideal for:
A grouping of a family tribe
It is not always the same people who are in the kitchen and everyone is discovering their culinary talent.
A festive seminar
We spend a pleasant and relaxed time with work colleagues and we discover unknown talents.
A team-building activity
Making recipes together is a good challenge to unite a team with a common and immediate goal: to have lunch together.
A corporate event
The workshop allows you to meet in an atypical setting, far from the company, to make and taste original recipes. Ideal for a special occasion (new arrival, retirement…).
This workshop, for a company, is adapted as a team building activity. A leader is appointed to coordinate his brigade. with his team, he will have to achieve an objective (to make a success of the lunch) by producing quality work within the allotted time … He will be able to call on the consultant (our chef).
This simulation helps to improve team spirit and strengthen collaboration between participants.
 The sides
Our oenologist can offer you a selection of wines in "food and wine" pairings during the tasting.
You can offer your guests a small personalized gift such as an embroidered apron, a cookbook, a box with the selected drinks …
The activity can be completed with a cocktail aperitif, a discovery game around the Cognac vineyard …
Conditions
Together we validate the menu to prepare (please indicate the allergies or diets to take into account)
Animation organized throughout the year, depending on the availability of the Chef and of the locations that can accommodate your workshop.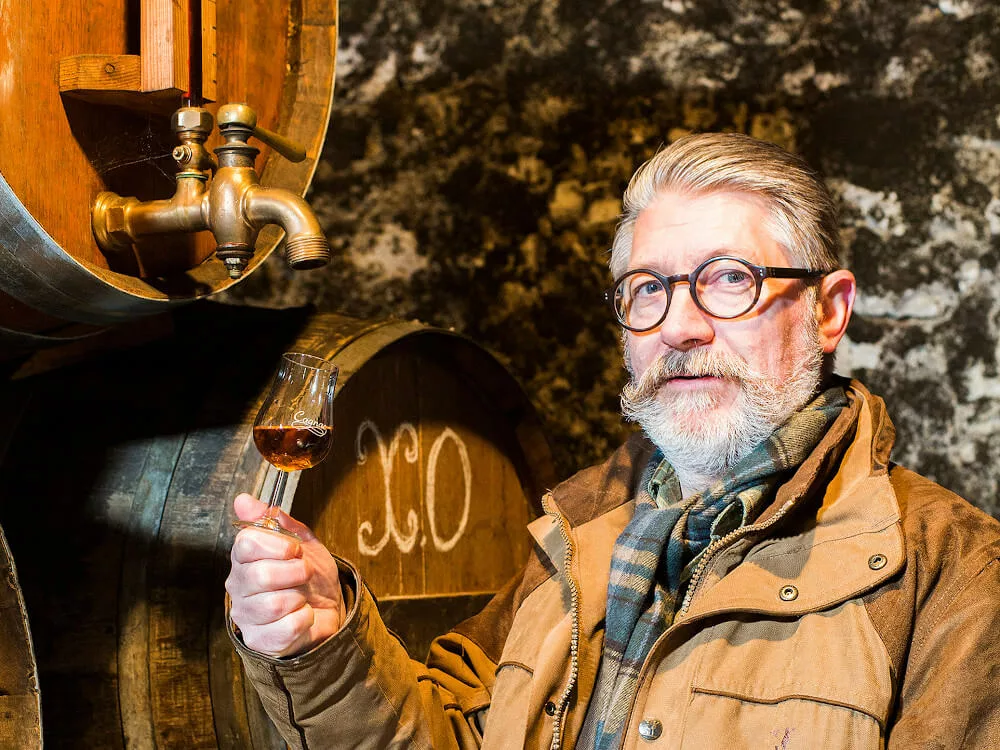 Cognac Tasting Tour
Sarl THF
Lieu-dit Chez Rivière
16130 Saint-Preuil - France
Opening hours
Monday – Saturday
9:00 – 18:00
Send us a message
We will get back to you shortly.
Discover the cuisine of the Charentes, organize your team, come to the kitchen, prepare your meal and then enjoy it together