Together, let's take the crossroads of the Cognac vineyard.
You will meet people ready to share their know-how and traditions.
With our guided bike tours, you don't have to worry about which direction to take.
You will be able to take full advantage of the small quiet roads, the landscapes, the meetings with traditional producers hidden in the vineyard.
Our bike tours leave from Saint Preuil, a village in the heart of the Cognac vineyard, or from the town of Cognac on request.
Our bike tours can be organized throughout the year, on request, for small groups of up to 12 participants.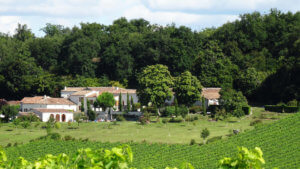 Immersion in the Cognac vineyards for two hours by e-bike with an independent guide
Read more »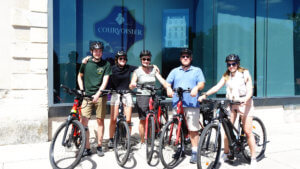 Half-day discovery excursion in the Cognac vineyards by electric bike with an independent guide
Read more »
Cognac Tasting Tour
Sarl THF
10 rue du Bois Mongin
Lieu-dit Chez Rivière
16130 Saint-Preuil – France
Go on an electric bike ride on the paths of the Cognac vineyard to meet distillers ready to share their know-how and traditions